A startup founder, by definition, is 100% dedicated to their project which means day and night research, development and hardcore work input.
Understanding every aspect of your business is a lot of pressure but is UX one of the biggest concerns? After all, no users = no business.
It seems though, that while every startup is busy getting out a Minimum Viable Product, under time constraints, a limited budget and the pressing need for investor interest, that the user experience is often the first thing to go out the window.
We believe that laying the groundwork for great UX even in your MVP will help you avoid some early pitfalls, so we're gonna help you figure out some founding User Experience principles here in this article.
Keep it simple
Over complicate things early on and you'll have a hard time stripping back features later. Making sure that your core product solves your user's problem is key, if you rely on 'extra' features to sell your product to your user then you're in troubling waters my friend.
User Experience is about the User's experience
This might seem obvious, but let's break away from the the buzzword 'UX' for a mo and truly think about it. Are you focusing on the experience that your user will have?
"You have to start with the customer experience and work backwards to the technology."

– Steve Jobs
Minimum Viable Product vs Minimum Payable Product
Let's be honest, most MVP's are built for investors, not users. Many startups throw out a half-cooked idea to see if there is interest in the product.
Wouldn't it be all round smarter to spend a little more love on your first product creating a stripped back, smaller but seriously awesome version that will not only impress your investors but also easily convert your early users into paying customers?
Everyone, and we mean everyone, will be far more excited about your product's potential.
Users don't even know what their problems are
They just know when they are having a good time. Focus on the good times, guys.
Experience trumps the solution:
In a recent survey, when asked why they would remove an app from their phone, 42% said the reason was they did not like the user interface.
Being pretty and stupid won't get you very far
It's a sad fact of life but it doesn't matter how truly beautiful your UI is, if your user doesn't know how to interact with it intuitively and moreover doesn't enjoy interacting with it, the relationship just won't last.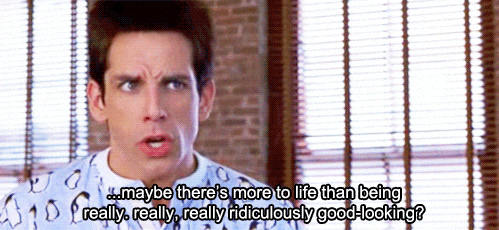 UX is everyone's problem; CEO to developers to marketing
This is why UX can get tricky; User Experience is everyone's problem since your marketers need to know what to sell, your developers need a decent framework to build from (we all know developers can be a little messy if left unmanaged) and it will affect the bottom line for a CEO if  doesn't get it straight on time.
"Does it better" will always beat "did it first."

– Aaron Levie CEO @ Box.
So although it might feel like a word of unknown, make sure User Experience is a key word on your whole team's mind and lips from proof of concept, to MVP and beyond.